Reach Millions
at a time.
Social media marketing services is now an essential element in today's marketing plan because of its amazing reach. Communicating with your target audience today is now much easier with the help of social media. Greenhouse Design Group helps businesses develop and maintain an effective social media marketing campaign.
A great social media campaign is one that gives you a high level of audience engagement, not necessarily followership count. Our strategy is to ensure that your brand is actively interacting with your audience on the major social media platforms such as Facebook, Instagram, Twitter, Linkedin, etc. This also involves publishing high quality and interesting content that your viewers will feel is worthy of sharing with their friends and social circles. Once your followers have a great understanding of your brand story, they will be motivated to not only become your customers but also your ambassadors.
Social Media
Management Services.
Social media platforms are a must and cannot be ignored as they have become a major marketplace of online advertisements for large and small brands. Social media management is again very important to businesses and is not something that you would want to take on by yourself without the right skills. Facebook, Instagram, and Twitter have both introduced changes to their platforms that make it difficult to use effectively without a social media management strategy. 
Why is it a benefit to have Greenhouse Design as your Social Media Management partner?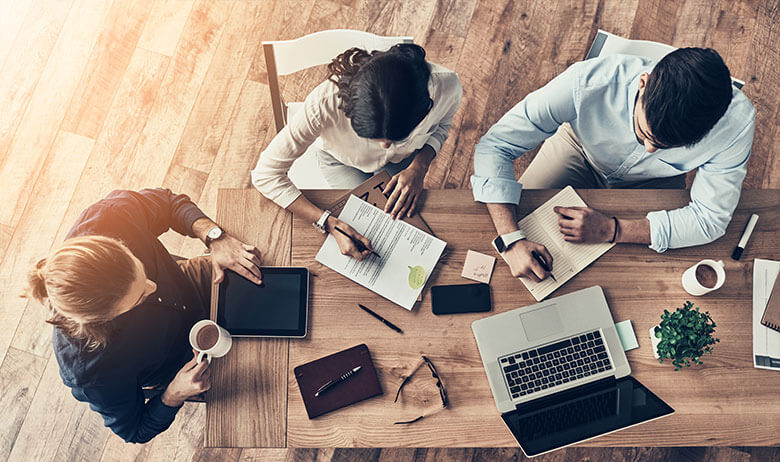 Social Media evolves quickly: You need a dedicated social media manager to keep track of all new algorithms and trend changes within your social platforms of choice. This includes adapting your strategy and digital content based on what the updates are.
Clear and consistent Social Media Strategy: Having an employee or making posts yourself to your social media profiles irregularly hurts your brand and diminishes your efforts. Social media management requires having experts come together to properly devise and execute a plan that is consistent with your in-house marketing plans.
Reputation Management: Social media is a great way to manage your reputation and be active to review activities about your brand on social media. It also allows you to be able to mitigate situations quickly before they escalate.
Dedicated Account Manager: Your account manager will be your contact for updates, correspondence, and requests. They will ensure that you know exactly what is going on with your project at all times. This also makes the flow of information between the social media team and your in-house team seamless.
Social Media Analytics: Social media is a data mine and there's a lot of information to be gleaned from the landscape. We help you make sense of your competition research, trend discovery, hashtag research, and online traffic statistics. This information is what we will use to craft your online identity and determine the best strategy for maximum results.
Advertising campaigns: Social media ads are integral to social media management and we ensure that we curate the most effective social media ads that will complement all the organic activities you've been undertaking and drive revenue to your business. Ads help you reach markets that are best suited to be your customers and encourage them to visit and engage your website.
Increased Brand Awareness: Your brand becomes more popular and reaches the social media savvy audience which is the younger demographic. This allows you to reach people that traditional media methods no longer reach.
Audience Research: Learn more about your audience, what they are looking for, their trust level in your brand and customer satisfaction. Social media tools help you understand what your market looks like and what they are looking for which makes your advertising efforts successful and cost-efficient.
Competitive Analysis: You can keep an eye on your competition easily and see what kinds of campaigns they are doing. This lets you adapt fast with a high rate of success. Identifying your competitors' weaknesses also help you to strengthen your brand and get ahead.
Increased Revenue: Social media management will help you make more money by increasing your access to the exact market that you need to be serving. Traffic trackers such as Google Analytics also help you keep tabs on visitors, prospects and returning customers which acts as a guide you help make the conversion from leads into paying customers. You will quickly know what strategies are yielding positive results and tweak your marketing to take advantage of these opportunities.            
Your brand message is critical, and it needs to get to your target market in the most acceptable manner. Let us help you develop and maintain an effective social media strategy and campaign that will yield amazing results with a quick turnaround.
Get a free consultation today!